Valentine's Day Snacks for Kids
Valentine's day is tomorrow! Don't worry we have some simple and tasty snack ideas for your little ones to bring and share with their classmates. For the full article by Angela Nightingale visit HERE
Simple Valentine's Day Heart Sugar Cookies
Looking for a simple yet delicious Valentine's cookie recipe? Look no further. These delectable cookies are festive and fun and they taste absolutely fantastic. Your kids will love to take these to school on Valentine's week – and something tells me you might have to make an extra few for their friends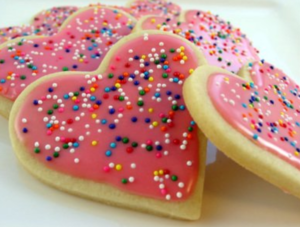 Cute Love Ladybug Chocolate Covered Strawberries
These easy-to-make and utterly adorable love bugs are so simple to throw together that even amateur bakers can pull them off. Simply dip a small part of the end of a strawberry in melted chocolate and decorate accordingly. Adding a toothpick with a message on the top makes these healthy treats even more fun!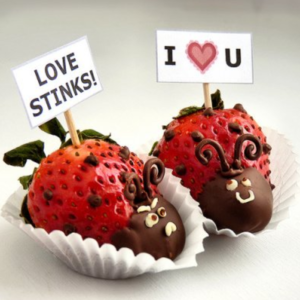 Chocolate Covered Pretzels with Sprinkles
These Valentine's Day Pretzel Treats are perfect for some special time in the kitchen with kids and even an affordable treat to make and take to school parties. They're cute and delicious!